Audi Eatontown is proud to offer our customers the class leading protection of

Car Theft
is big business in the U.S. and throughout the world. Approximately 740,000 cars were stolen last year alone. That's a theft once every 42.8 seconds, totaling nearly $4 billion in annual losses.
The national recovery rate for stolen vehicles in 2010 was less than 56.1 percent - a 25+ year low. In fact, more than 73% of all motor vehicles reported stolen in 2010 were automobiles and the average dollar loss per stolen vehicle was $6,152.
Most car thieves are part of extremely organized crime rings and know how to steal any car they want. Locked doors won't stop them and security systems don't scare them off.
You can't really stop someone from stealing your car. But you can help Police track and recover your car quickly with LoJack - the only Stolen Vehicle Recovery System operated by the Police.
With LoJack, you have a 90% chance of recovering your stolen car, truck or SUV -- usually within 24 hours and often within just a few hours.
Your car is an important, and possibly one of your most beloved, possessions. Protect it with LoJack.
When your car is stolen, your life is turned upside down. Aside from losing one of your most valuable possessions, you may incur considerable expenses:
Insurance deductibles
Increased insurance premiums
Rental car
Replacing valuables left in your car
Missed work
Time spent filing police reports, purchasing a new vehicle and finding alternate means of transportation
By recovering your car quickly with LoJack, you can avoid this expense and loss of time. Plus, you may be able to save on your car insurance - check with your insurance agent for details.
For more information about LoJack, please contact our 
Audi Eatontown F&I Professional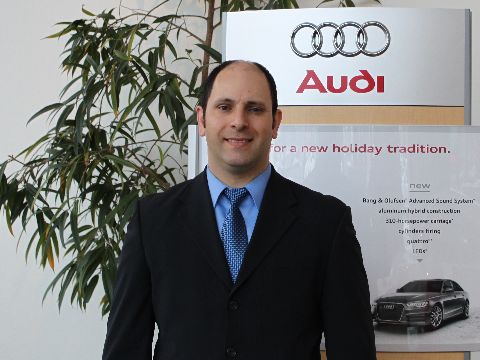 Octavio Escada